One of the most common concerns that people have when they are in the market for a luxury watch is determining which ones are most likely to grow in value. Although it would be nice if there was a magic formula, no one can tell exactly what will happen in the future of watches. Still, we can take a look at what we know to be true from the past in order to speculate on what might happen going forward.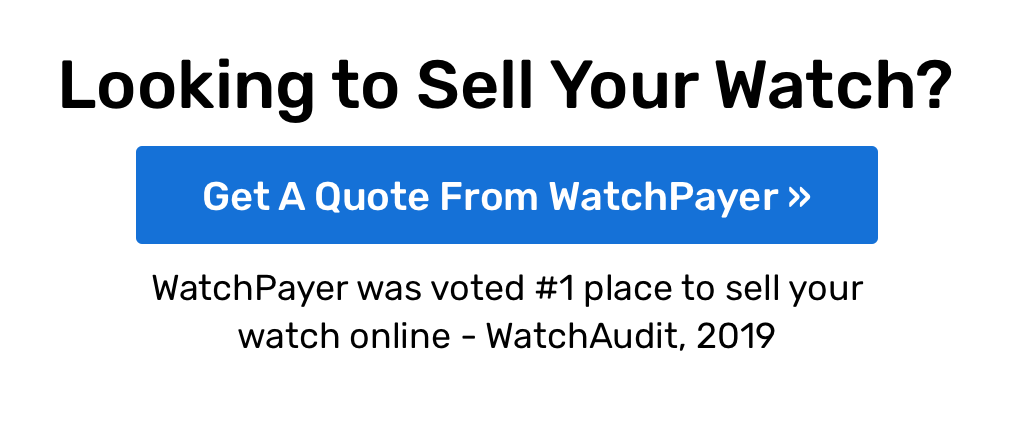 An educated projection can give you a good idea of which luxury timepieces are most likely to appreciate. Even so, there are several factors involved with the purchase of the watch that will give it a better chance. For instance, if you can purchase a luxury watch at less than retail value, you're already starting off well right out of the gate.
Since the luxury watch market is driven by demand (as with any market), a generally good rule of thumb is the-rarer-the-better. The smaller the release numbers of a particular line, the more likely a watch is to grow in value.
Take a look at the following five models from four high-performing brands to get a better idea of which watches might be expected to hold their value the most:
1. Rolex
It is certainly no surprise that Rolex would be at the top of the list for fine watches that are in high demand and tend to increase in value over time. But not all Rolexes are the same, nor do they all increase in value in the same way. As with most brands, Rolex sports watches tend to perform better at auction based on their higher technical specifications. Vintage Rolex sport watches almost exclusively hold or even gain value over time.
Rolex Daytona
Introduced in the 1960s, the first generation of the Daytona was originally slow to perform. Its exotic dials were generally looked upon as less attractive until actor Paul Newman wore one. This created a hubbub around the watch and increased its demand significantly, which continues today.
Since sports watches such as the Daytona typically have a waiting list for purchase, if you can ever get your hands on one then you absolutely should. While you're not likely to find the one-of-a-kind white gold "Unicorn" that brought almost $6,000,000 recently, you could still certainly earn a strong return on investment with any Rolex Daytona.
While vintage model prospects are clearly worth the investment, don't discount the more modern versions from the late 1980s forward. These predominantly stainless-steel models are performing well and continue to grow in value. In fact, one 2016 Daytona model with a black bezel has almost doubled in price in the short time since its release.
Rolex GMT-Master I & GMT-Master II
Appearing on the scene in 1954, the GMT Master held a partnership with Pan American airlines that featured its effectiveness for air travel and changing time zones. The second series of this sports watch, the GMT Master II, came out in the 1980s, making it even easier to change the dial when crossing time zones. Not only are these watch models functional, but they are highly sought after.
Three recently launched 2018 GMT Master II models have already begun fetching almost double their retail price on the preowned market. Not only are these new models popular, they've also brought the entire collection into the limelight which increases demand and naturally causes appreciation.
2. Patek Philippe
Responsible for some of the most exceptional watch designs with unique intricacies, Patek Phillipe has been pioneering in the field of wristwatches since 1868. Pre-owned and vintage models can both be counted upon for their inimitable characteristics and strong performance.
Patek Philippe Nautilus
One of the most revered designs in the luxury watch market, the Patek Philippe Nautilus was released in 1976. Drawing attention as a sporty watch released by the maker of predominantly dress watches, the Nautilus was unique for its large case size (42mm) as well as its distinction as one of the first luxury sports watches to be crafted from stainless-steel.
Now the line has expanded to include a vast span of materials and utilities but each run is still produced in very low quantities, creating a high demand. This demand is expected to continue for the Patek Philippe Nautilus and prices are likely to increase over time, especially as the company continues their trend of making small-lot, high-end timepieces.
3. Audemars Piguet
Considered to be one of the most collectible luxury watch brands today, Swiss Watchmaker Audemars Piguet is known for its attention to detail and fine design. And while the brand is solid all around, the Royal Oak (designed by watchmaking legend Gerald Genta in 1970) is certainly the favorite among all of the offerings from AP.
Audemars Piguet Royal Oak
In 1972, Audemars Piaget was one of the first to feature a stainless-steel sports watch that made its way into the luxury watch scene.  "Jumbo" is most collectible of the Royal Oak line (sometimes called "Extra-Thin") and those original models have increased significantly in value. Of course, that doesn't mean that all AP models, or even Royal Oak models will appreciate in value immediately so it is important to be patient.
4. Omega
More affordable than certain other luxury watches, certain versions of the Omega perform especially well by increasing slowly and steadily in value. This is particularly true of the Omega Speedmaster Professional Model.
Omega Speedmaster Professional
Famously worn by Buzz Aldrin and Neil Armstrong when they first landed on the moon, the Omega Speedmaster Professional Chronograph has continued to perform well ever since that day in 1969. Affectionately named "Moonwatch", the stainless-steel Speedmaster has been well-loved and in high demand. A good sign of performance is that prices for this model have risen slowly instead of spiking, which usually means the investment is safe and not artificially inflated.
It is vital to know that the Omega Speedmaster comes in different versions, not all of which are the Moonwatch. When considering an investment that should appreciate, look for manually-wound versions black dials and bezels with Hesalite crystals.
When considering an investment in luxury watches, it is important to know that this is probably not a great way to make a quick buck. However, when you purchase a luxury watch that fits with your style, you can own a thing of beauty that may offer financial benefits as well. Most investments in this industry are long-term as it can sometimes take up to ten years before any appreciation becomes apparent. Yet, as with aging a fine wine, patience and perseverance can bring about excellent results in the long run.
Featured photo by @speccollector.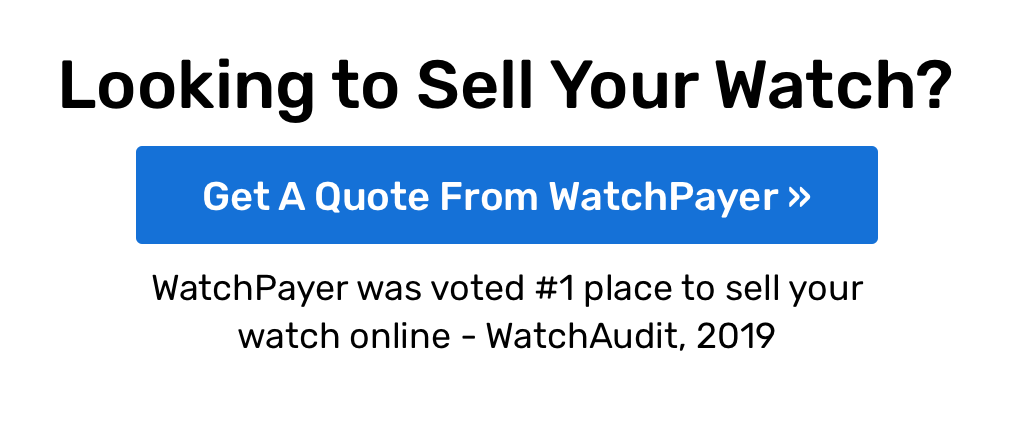 ---