The secondary luxury watch market has been making great strides towards general acceptance within the watch enthusiast community in recent years. Once a very small segment of the watch industry, the pre-owned market is now booming. In fact, thanks to accelerated growth, the Fondation de la Haute Horlogerie estimates that pre-owned watch sales are poised to equal or overtake sales of new watches within five years. How does this type of growth happen in such a short amount of time? There are several factors of course, such as the rise of e-commerce, the improvement of global logistics, and an explosion of online media focused on watch appreciation. However, it also comes down to the basis: buying and selling watches in the secondary market offers a whole host of benefits to the consumer. Let us outline what exactly are the benefits of buying and selling in the secondary luxury watch market.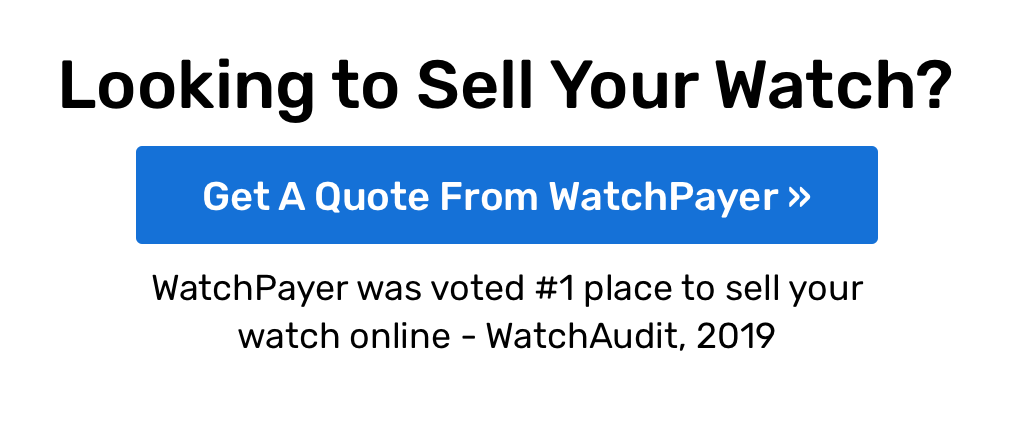 Benefit #1: It Is Cost Effective To Buy Pre-Owned Luxury Watches
Top-tier watch brands have always asserted that their products can last a lifetime—or several, depending on how well it is taken care of. It is not unusual to find watches well over six decades old still ticking away happily on someone's wrist. So, given that they are long lasting luxury goods, buying high-quality watches in the pre-owned market is a savvy way to save some money. You can save up anywhere from 20% to 80% off of retail prices when buying a used watch over a new one.
A well-made and well-maintained watch will look about the same on your wrist as a brand new one from the boutique. As a matter of fact, unless you announce it, you would be the only who knows that the watch you are wearing is pre-owned. So what's not to love? You get to wear a top-tier timepiece and you save a bundle too.  
Buying pre-owned is especially helpful in counteracting the depreciation of a watch's value. When you buy a secondhand timepiece, the first owner took the initial depreciation hit and you are left paying true market value for the watch. As a result, if you wish to resell that watch down the line, you would recoup most of (or in some cases even make more than) your initial investment.
However, there is a caveat to this. You should only buy a pre-owned watch from a highly trusted source to guarantee that you are purchasing a watch that is 100% authentic and in honest condition. When we say honest condition, what we mean is that the seller was upfront in divulging if any components of the watch (such as the dial, bezel, and bracelet,) is not original to the watch but is a replacement part. Buying a used watch with complete box, papers, service records, and archival information (if available) is ideal if available.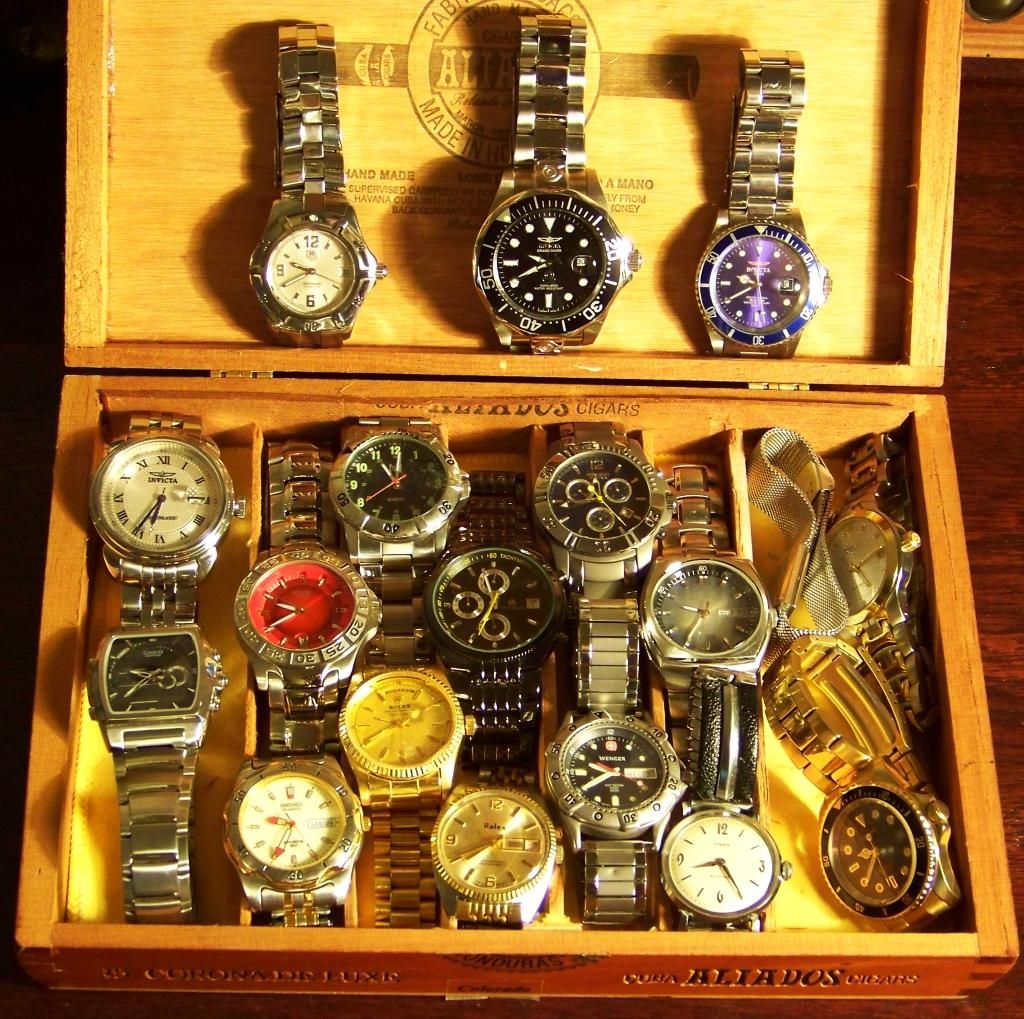 Benefit #2: The Secondary Market Is Where to Source Discontinued, Vintage, and Rare Watches  
It is standard that authorized retailers of high-end watch brands exclusively carry current models. They do not typically have discontinued editions or vintage watches in stock (unless they also run a pre-owned watch business under the same roof). Therefore, if you are on the hunt for a discontinued model, a rare timepiece, or a vintage watch, the secondary market is the place to source them.
When a brand launches a new version of a particular model, it is common to find an influx of the preceding reference coming into the pre-owned market—even if they are unused. This is because authorized retailers have to sell old stock to make room for the new watches. Accordingly, this can be a time to find a good deal on a watch if you do not mind buying a slightly older version of the current watch.
Previously, unless you were fully immersed in the vintage watch world or followed high-profile auctions closely, it was quite difficult to get your hands on a rare or vintage luxury watch without the necessary contacts. Thankfully, these days it is a much easier endeavor given how open and transparent the secondary watch market is becoming. Not only are there plenty of sources to find the watch you are looking for, but there is also so much information out there on the Internet about different brands, watch references, collections, and special models. Well-informed consumers are fantastic for the state of the pre-owned luxury watch market as it keeps suppliers in check.
Benefit #3: Low Pressure And Convenient Way To Shop For A Luxury Watch
A big benefit of buying from an online retailer of secondhand watches is that the experience is both low pressure and convenient. When shopping online from the comfort of your own home, you can take your time and browse through hundreds of different watches to find the exact one you want. You can dutifully pore over pictures, descriptions, and do some supplemental research before deciding on your purchase.
Conversely, if you are browsing in a brick-and-mortar boutique, you will most certainly be followed by a salesperson eager to sell you watch. Not that there is anything wrong with getting help from a salesperson per se, but some shoppers may be swayed to settle on a watch that is not entirely perfect for them. The lack of pressure when purchasing from an e-commerce site makes for a more relaxed buying experience.
Buying a watch online is also very convenient—you are essentially a couple of clicks away from having your dream watch show up on your doorstep in a few days. Having access to a wide variety of pre-owned luxury watches at the tips of your fingers is especially practical for those who do not live in big metropolitan cities. Smaller cities around the country and the world will not necessarily have the types of retail stores that carry a collection of secondhand fine timepieces.
But as always, it is important to do some proper research and to "buy the seller." Read reviews, check them out on social media, and if possible, look at third party sources like Trust Pilot or Better Business Bureau. Make sure that the retailer has a solid reputation for selling high-quality goods and has a habit of offering topnotch customer service. Also take the time to understand what the company's return and exchange policies are, as well as if there are any warranties and/or guarantees offered with the purchase of a pre-owned timepiece.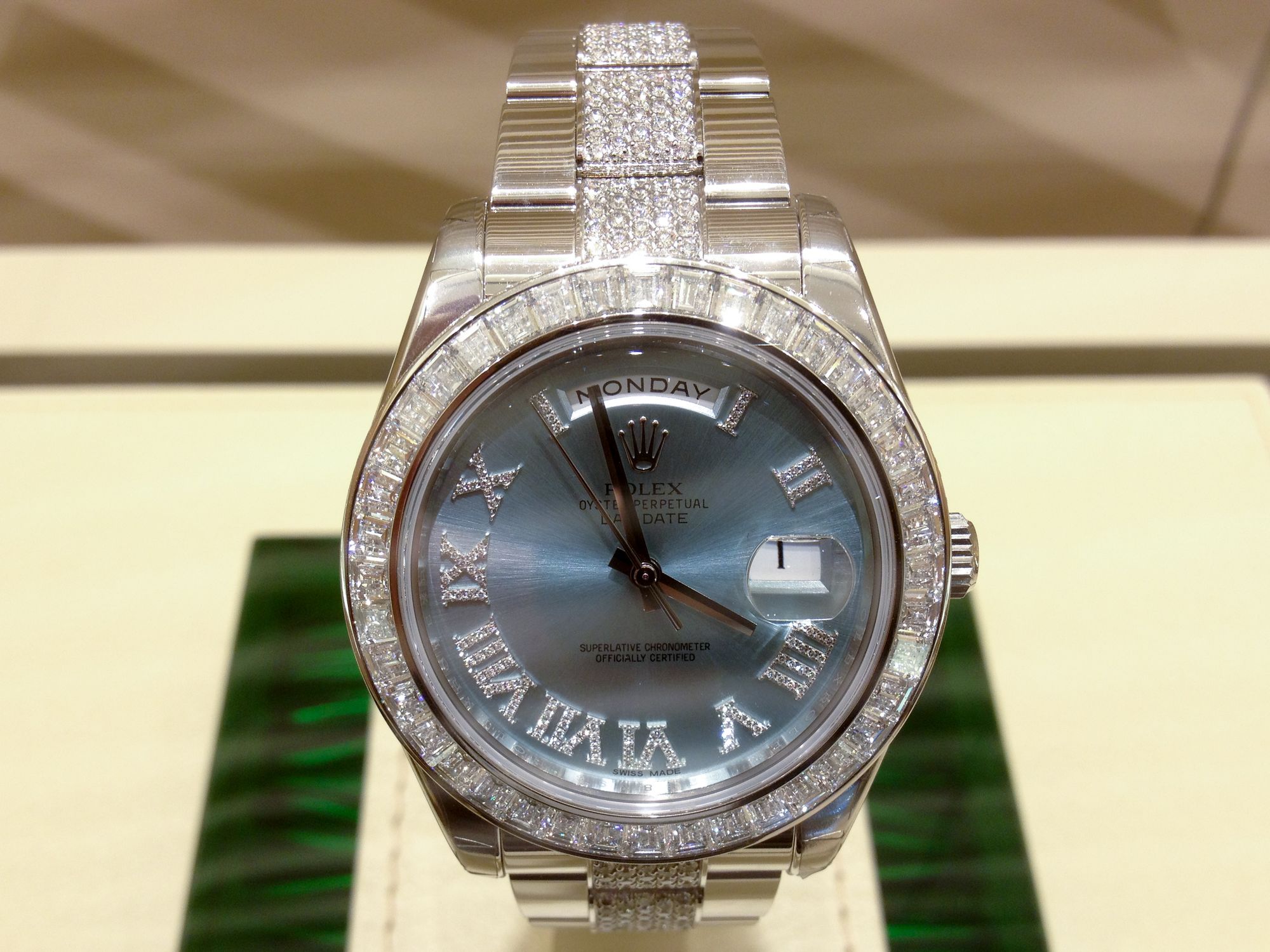 Benefit #4: Simple to Sell Unwanted Watch To Keep Your Collection Fresh
Aside from buying, the growth of the secondary market for high-end timepieces is also beneficial for those who want to sell unwanted watches. It is not uncommon to have one or two watches stashed away in a drawer, left unworn for years. Yet, given how simple it is to sell pre-owned watches online, this no longer has to be the case.
The pre-owned market for watches makes it easy for consumers to sell their own unwanted watches make some extra cash or to trade it up for a watch they actually want to wear. This type of sustainable shopping is good news for all watch enthusiasts—unworn watches get de-cluttered and are sent out into the market for the chance to be purchased by another buyer who will appreciate the once-neglected timepiece.
The option to sell a used watch also means that there is less risk when buying a secondhand watch. You can go ahead and buy a pre-owned watch knowing that if you eventually fall out of love with it, it is relatively easy to sell it to someone else later. This way, you can continuously curate a watch collection with pieces that you want to have in your regular rotation. That old adage rings true when it comes to a timepiece collection: quality over quantity.
Benefit #5: Build A Community Of Fellow Watch Enthusiasts
Another fantastic but maybe not so obvious benefit of regularly buying, selling, and trading in the pre-owned watch market is the community of fellow enthusiasts you can build around you. For many watch collectors, watch forums, social media outlets, and even the comments section of popular watch blogs are great places to ask questions about particular watch models, discuss favorite watch brands, or show off fresh timepiece purchases.
These online platforms help watch devotees find like-minded people who are interested in similar pursuits. Most participants in watch-dedicated sites are generous with their knowledge and ready to help newer watch fans with their newfound passion. Oftentimes, these online connections can even evolve into real-life meet-ups where people get together to geek out about watches.
Of course, these outlets are not limited to used watches; there is plenty of discussions about new watches too. However, significant portions of these conversations are dedicated to the secondary market and revolve around vintage, discontinued, and pre-owned watches.
Between saving money when shopping, offloading unwanted watches, finding your grail watch, and making new watch-nerd friends, it is clear that there are so many benefits of buying and selling in the secondary watch market.
Featured photo by @section215, CC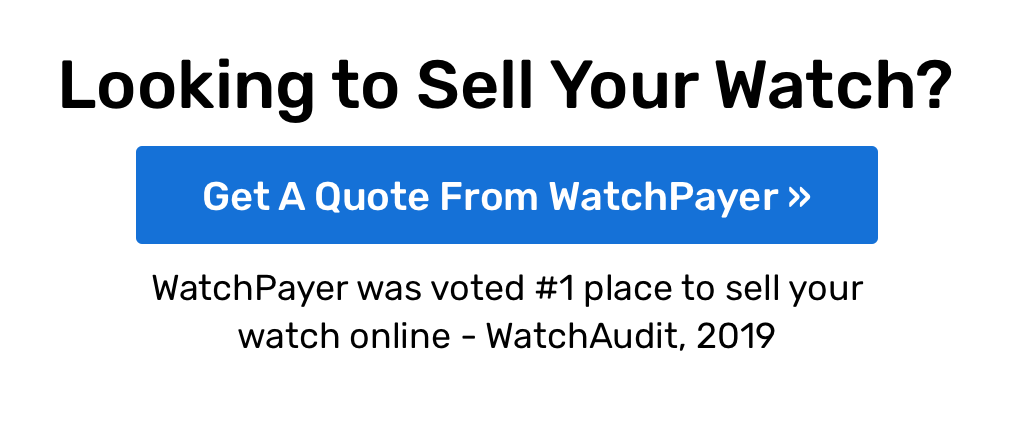 ---