Although the brand claims that "You never actually own a Patek Philippe. You merely look after it for the next generation," there are some occasions when it is time to sell the watch rather than hang on to it. If you happen to have a pre-owned Patek Philippe watch that you'd like to sell, then we have some good news for you. Along with Rolex, used Patek Philippe watches are some of the most coveted in the secondary market. In fact, many watch enthusiasts agree that Patek Philippe timepieces represent the very pinnacle of fine Swiss watchmaking. Just take a look at watch auction results and you will see that Patek watches almost always come out on top. So, given this, what is the best way to sell a secondhand Patek watch? How can you get top dollar for selling a used Patek timepiece? We have broken the process down into a few easy-to-follow steps to create the ultimate guide to selling pre-owned Patek Philippe watches.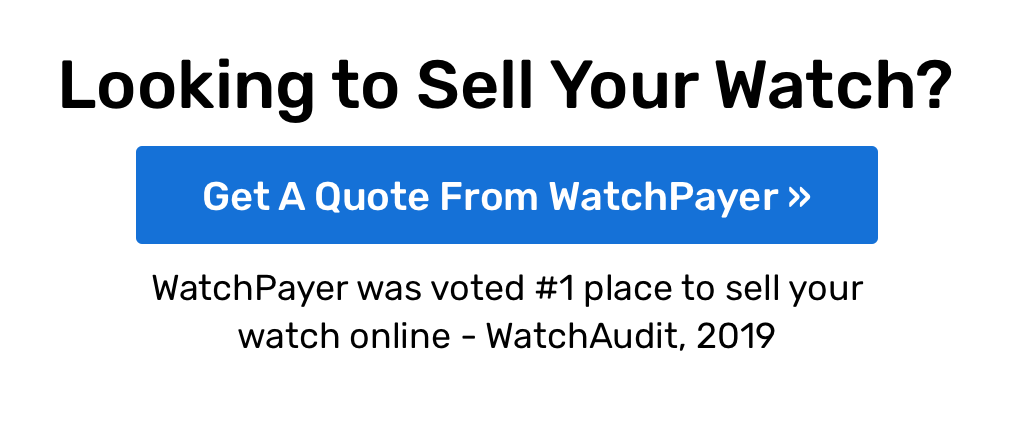 Step 1 – Find Out the Reference, Case, and Movement Numbers of your Pre-Owned Patek Philippe Watch
Similar to selling any other luxury watch, it is important to know the type of pre-owned Patek watch you have to sell. While Patek Philippe does not produce as many watches each year as other powerhouse brands like Rolex, Cartier, and Omega, the ultra-exclusive watchmaker has a history that dates back to the 1800s—making the assortment of vintage, discontinued, and new Patek Philippe watches quite broad.
There are a few numbers that will help you determine the type of Patek Philippe watch you are trying to sell: the reference number, the case number, and the movement number.
Patek Reference Numbers and Model Names
To find the reference number of your pre-owned Patek Philippe watch, you can refer to its accompanying paperwork, such as the Certificate of Origin, if you have it. Otherwise, you will have to open up the caseback of the watch (with the help of a professional watchmaker). The reference number of a Patek Philippe watch is found on the inside of a solid caseback or on the inside of the metal ring that surrounds the sapphire crystal caseback.
The Patek Philippe reference number tells you what the watch model is. Dealing with Patek Philippe reference numbers and model names can be tricky for the uninitiated. Most of the time, Patek collectors (and the brand too) simply use reference numbers when talking about specific Patek watches instead of names—which can make it difficult for novices to keep up.
This is due to the fact that a good portion of Patek watches simply carry the name of the complication (a complication is any additional function other than timekeeping on a watch) it houses. For instance, some common model "names" include Patek Philippe Perpetual Calendar, Patek Philippe Annual Calendar Chronograph, Patek Philippe Minute Repeater, and so on. Therefore, to differentiate between a Patek Perpetual Calendar circa 1990s and a Patek Perpetual Calendar circa 1950s, Patek buyers, sellers, collectors, and enthusiasts typically use reference numbers. However, there are some Patek watches with names too. Here is a table with a brief explanation of Patek Philippe's main watch collections.
Different Patek Philippe Watch Collections
(Note, launch dates are for wrist watches and not for pocket watches versions that may have come before)
| | |
| --- | --- |
| Patek Philippe Watch Models | Description |
| Calatrava Launched 1932 | Patek's collection of elegant time-only ultra-thin dress watches. |
| Perpetual Calendar Launched 1925 | Patek's flagship complication. Perpetual Calendars automatically adjust to indicate the correct time, day, date, month, year, and moon phase. Can be paired with other complications like the chronograph. |
| Minute Repeater Launched 1925 | Patek's collection of chiming watches that sound the time on demand using separate tones for hours, quarter-hours, and minutes. |
| Chronograph Launched 1927 | Patek's collection of watches with the stopwatch function and time display. Often paired with other complications such as perpetual calendars, world timer, or annual calendars. |
| World Time Launched 1953 | Patek's collection of world timer watches that indicate the time across 24 time zones simultaneously. |
| Golden Ellipse Launched in 1968 | Patek's collection of slim dress watches with rounded rectangular cases based on Golden Ratio proportions. |
| Nautilus Launched in 1976 | Patek's collection of sports watches characterized by porthole shaped cases and integrated bracelets. |
| Gondolo Launched in 1993 | Patek's collection of shaped (non-round) watches, often Art Deco inspired. |
| Annual Calendar Launched in 1996 | Patek's other complete calendar watch that indicates the time, day, date, month, year, and moon phase, only requiring one manual adjustment per year. Can be paired with other complications like the chronograph. |
| Aquanaut Launched in 1997 | Patek's sports watch collection geared towards a younger audience with rounded octagonal cases and rubber straps. |
| Twenty~4 Launched in 1999 | Patek's signature women's watch collection with a range of rectangular quartz watches and round automatic watches. |
| Grand Complications | A grand complication watch—a Patek Philippe specialty—is when several complications (chronograph, calendars, repeaters, world timers, and so on) come together on one watch. |
You will often see letters accompanying Patek Philippe reference numbers, which indicates the material of the watch.
Patek Reference Letter Material Codes
| | | |
| --- | --- | --- |
| Letter | French | English |
| A | Acier | Steel |
| T | Titane | Titanium |
| J | Jaune | Yellow Gold |
| G | Gris | White Gold |
| R | Rose | Pink Gold |
| P | Platine | Platinum |
Patek Movement and Case Numbers
The other numbers you will need to know before you sell your pre-owned Patek Philippe watch are the movement number and the case number. Again, if you have the Certificate of Origin, this is an easy task. If not, you will need to look inside the watch.
Similar to the reference number, the Patek case number is located on the interior of the solid caseback or on the interior of the metal ring of the sapphire caseback. The movement number, on the other hand, is engraved on the movement itself. Naturally, if you have a solid caseback you will have to have the watch opened but if you have a clear caseback, you can spot it through the crystal.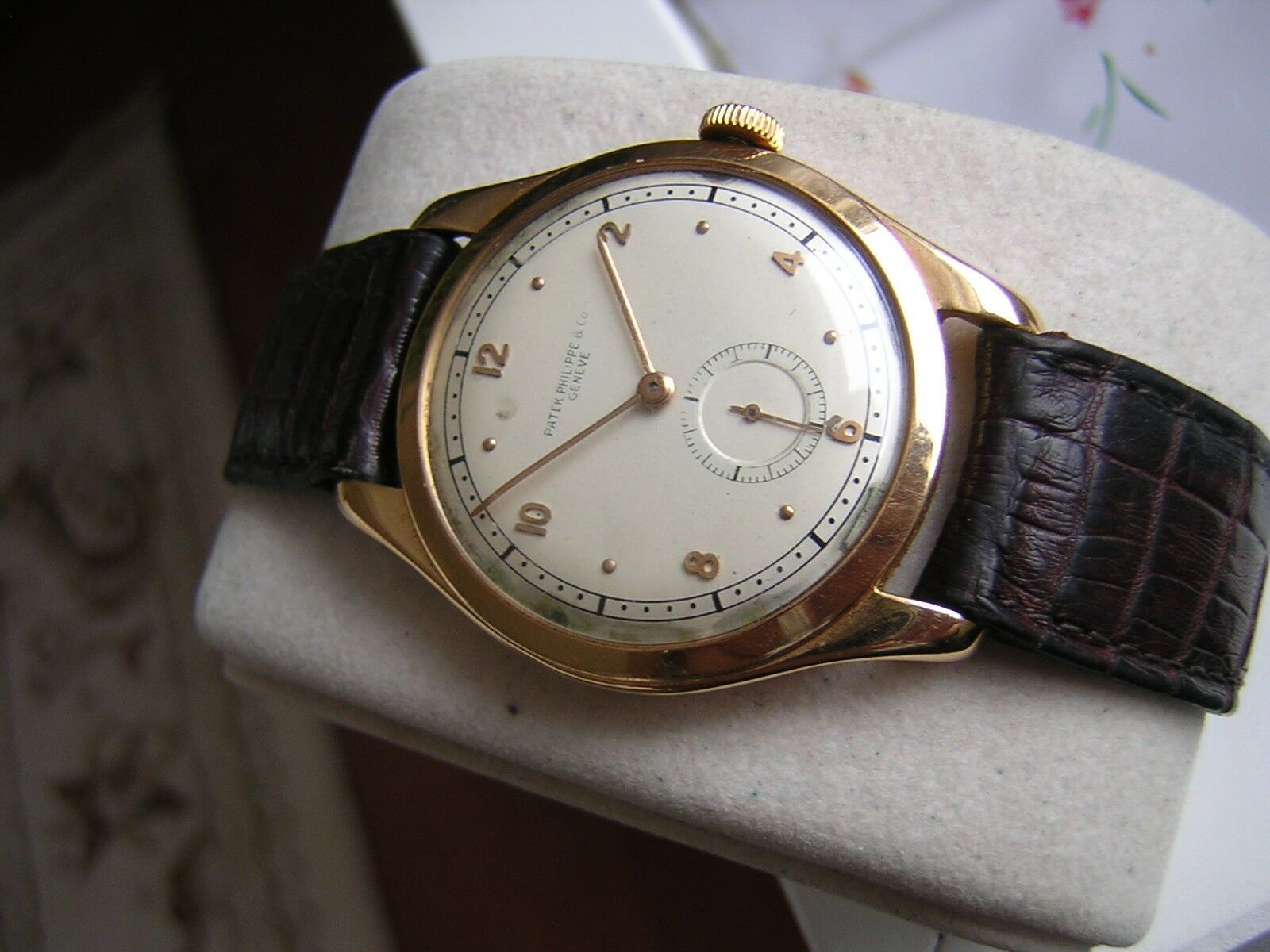 Step 2 – Gather All Boxes, Papers, and If Necessary, Order From Patek's "Extract from our Archives"
Now that you have the reference, case, and movement numbers of the used Patek, gather all the packaging, boxes, and papers that belong to the watch to complete the set. If you do not have the Certificate of Origin of the watch, we highly recommend that you order an "Extract from our Archives" paper directly from Patek Philippe. These are very expensive timepieces and official papers will certainly help seal the deal with potential buyers.
Patek Philippe has been keeping detailed records of all the watches they have manufactured since 1839. And if you send them your watch's case number and movement number, along with detailed pictures, the company will send you an official "Extract from our Archives" paper. This paper will include details such as watch type, caliber type, case style, dial type, bracelet style, date of production, date of sale, and so on. The process costs CHF 150 and takes about 12 weeks –well worth the time and money if you want to get the most value when selling your pre-owned Patek watch.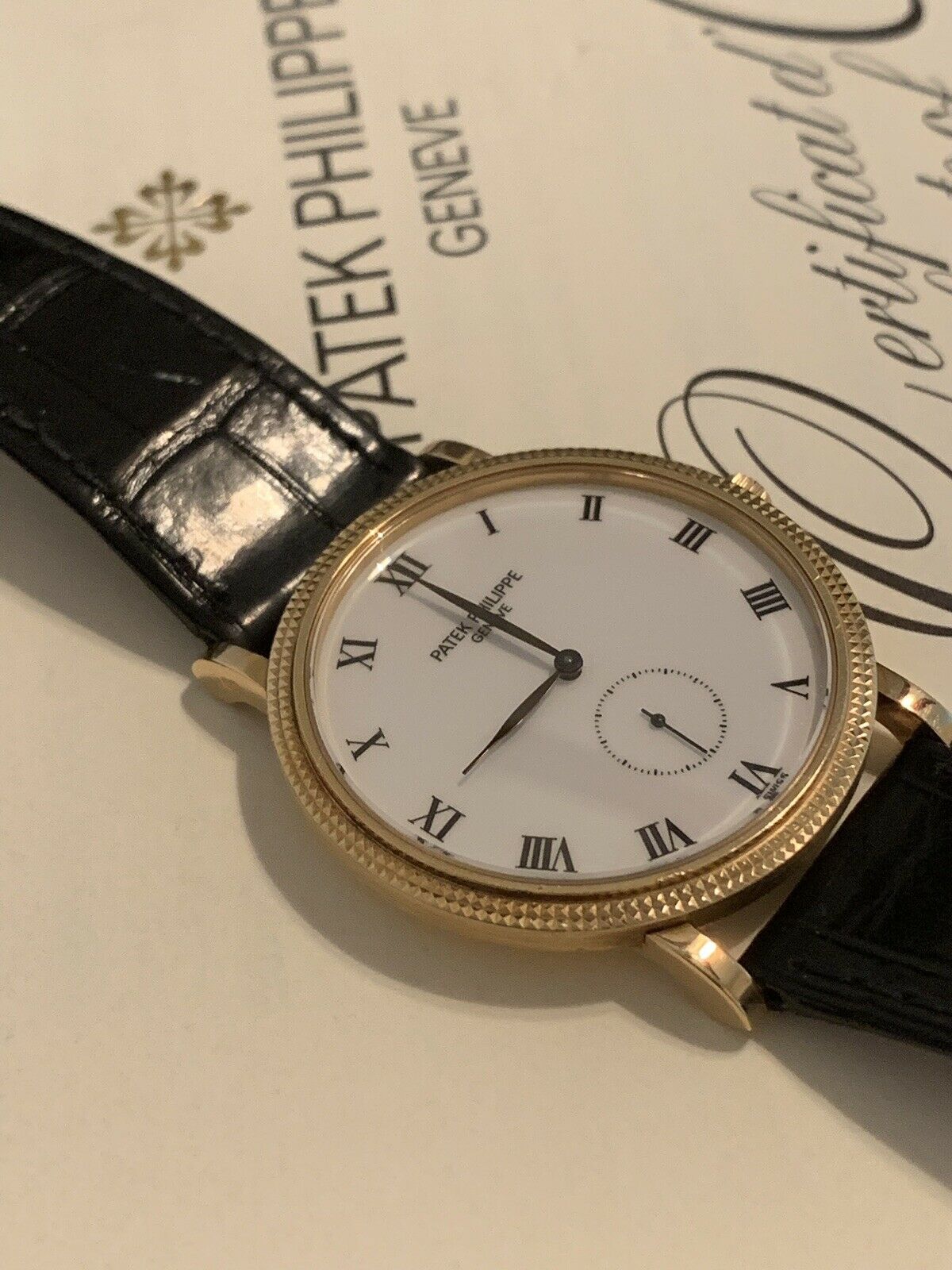 Step 3 – Research Approximate Market Value for Your Pre-Owned Patek Philippe Watch
Like most things in life, more information leads to better decision-making. So, once you have all the necessary information pertaining to your specific Patek watch, it is time to do some online research to figure out its current market value.
Search results will give you a ballpark estimate of your watch's value (note that these are mostly selling prices so buying prices will naturally be lower). But as always, the watch's overall condition, the availability of boxes and papers, and the provenance of the watch will play a role in its final sale price.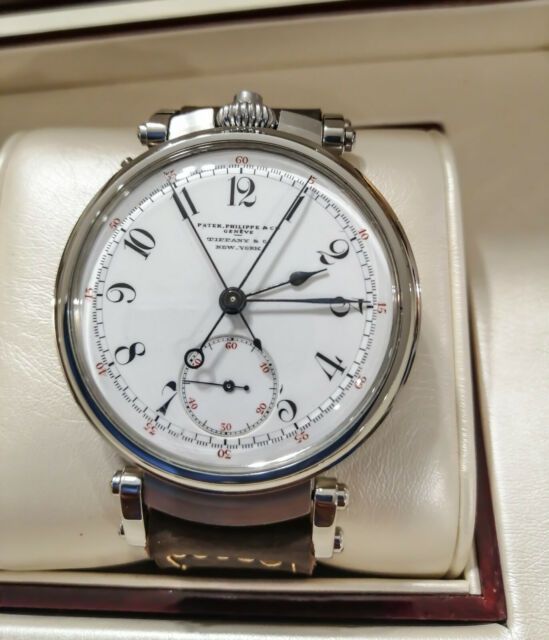 Step 4 – Decide Where You Will Sell Your Pre-Owned Patek Philippe Watch
Although Patek Philippe is one of the most respected names in high-end watches, it is a very niche product. Not only does Patek make a limited number of watches per year, but few people can afford to buy one. So the secondary market for Patek watches compared to, let's say, Rolex watches, is much, much smaller. As such, there are fewer establishments that understand the intricacies of these ultra exclusive—and often highly complex—timepieces.
Therefore, when deciding on where to sell your Patek Philippe watch—whether online or "offline"—only trust those that have extensive experience with this particular brand and not just luxury watches in general.
Some options on where to sell your secondhand Patek watch include online retailers specialized in buying and selling pre-owned Pateks, brick and mortar companies that buy and sell used Pateks, or selling directly to an end buyer via online watch forums or watch platforms. You will also have to decide if you want to sell directly to a person or establishment outright for cash, consign with a company for slightly more money, or trade your pre-owned Patek for credit towards another luxury watch.
Regardless of the exact method, always do your research, read reviews, and ask questions. Ultimately, where or to whom you decide to sell your cherished Patek Philippe watch will determine how quick and easy the process will be.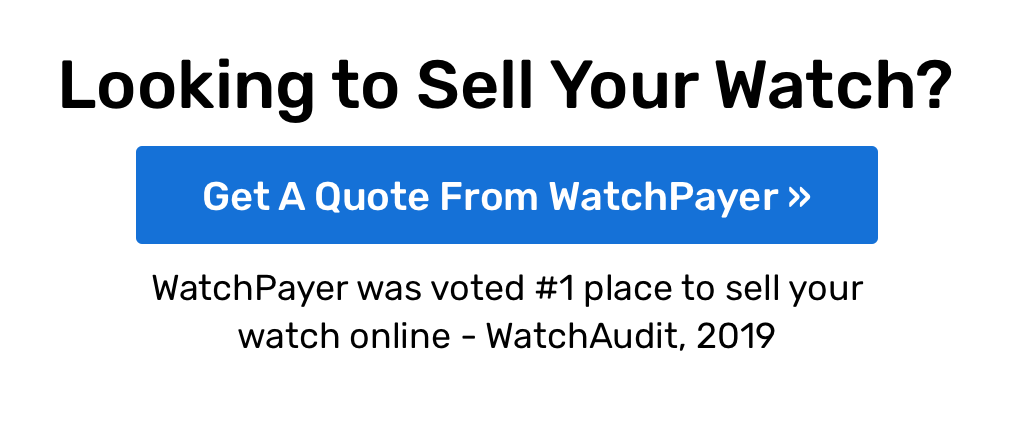 ---